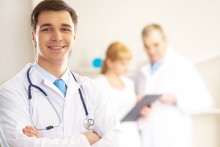 IMED Hospitales strives to offer the best health care which is why our patients are the centre of all the work carried out in our hospitals. Our goal is to understand and meet all of our patients' expectations through the commitment and dedication of our team of professionals.
All the staff of IMED Hospitales adopt and comply with the Code of Ethics established by the organisation. This code sets out the following essential and fundamental elements of our daily work:
Strict respect for the lives, morals and dignity of the people we care for.
Compliance with the confidential doctor-patient relationship.
Management of the appropriate information and communication with the patient's family and friends, in accordance with the patient's wishes.
Use of the best means to reach a diagnosis for each patient at minimal risk, in the shortest time possible, at the lowest cost and with the least inconvenience to the patient.
Quality in daily work that improves and ennobles the professional and maintains respect towards the patient. 6. Cordiality, mutual respect and loyalty characterise the human and professional relationships at IMED Hospitales.